David Shircliff is the Technology Education teacher for Loudoun County schools. He has been teaching for 26 years, and loves when students have the "ah-ha" moment when they figure something out for themselves.
A Surprise Start to 3D Printing
Prior to the school purchasing the Afinia H800 3D printer, David Shircliff did not have experience with 3D modeling or printing. "It was actually a surprise when we got the 3D printers," he says. "We came in, and it was just sitting there! We had an inkling it might be coming, and knew some school administrators had been researching school-friendly 3D printers, but we had no idea they had made the purchase."
Even with the surprise introduction to 3D printing and no prior experience, Shircliff and his colleagues learned the ropes quickly. "I love 3D printing," exclaims Shircliff, noting that he even purchased an Afinia H400 for his own use at home. "It's a hobby of mine now. You can make some pretty useful things, and I also use it for prototyping."
Since the original purchase, the school has also provided Shircliff's classroom with an Afinia H800+, enabling his students to print even more of their designs.
Adding 3D Printing to the Arsenal of Tools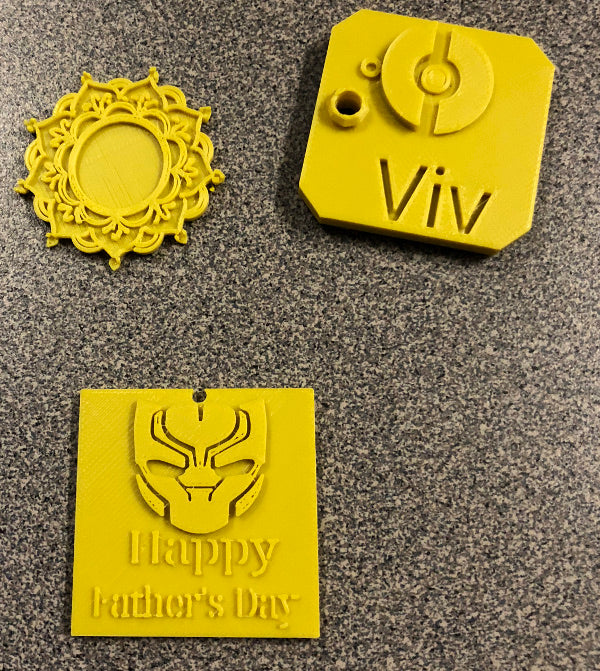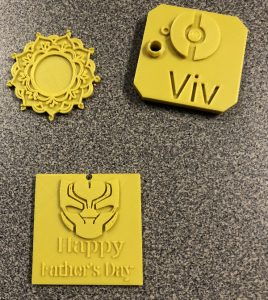 Shircliff's students were very excited about the addition of the H800 to the classroom. "Initially, they couldn't get enough of it," says Shircliff. "They would just stare, and watch it print. Now, they are so familiar with it that it is just another tool in their arsenal, which I think is really a great thing. It's an important skill for the future–it's another way they can make their ideas come to life."
The students begin familiarizing themselves with the printer by completing a key fob assignment. Shircliff instructs students to find a key fob design and then modify it to their liking, or design their own. After the students feel more comfortable with the design software and manipulating the print settings, the creativity flows. "I have students who come back in later grades to print projects for other classes," shares Shircliff. "I teach at a school that's packed with overachievers!"
Students have come to Shircliff asking to print designs of the Eiffel tower for French class, Vex robot covers, and even drones and submarines that were designed by the students themselves. "By the way, the submarine worked great!" adds Shircliff.
The "Ah-ha" Moment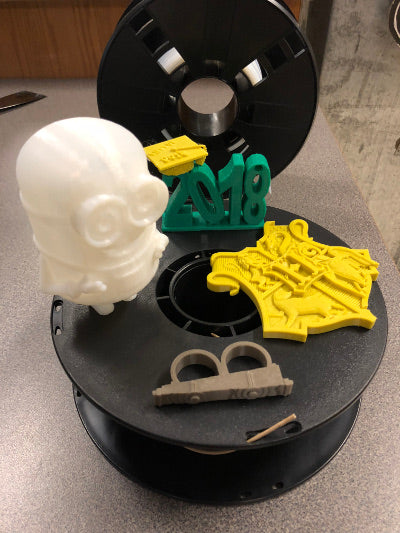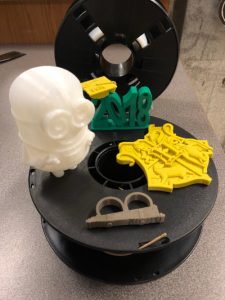 One of Shircliff's favorite things about teaching is the "ah-ha" moment: when students figure something out for themselves. He's found that 3D printing has contributed these types of moments to students' learning. "The biggest one is when they download their STL and print, and at first they don't know why it's failing. They go back to step one, look at the file, and usually end up seeing what was set up wrong. They fix it, and it works. With 3D printing, you do have to understand what you're doing," explains Shircliff.
Another benefit of 3D printing that Shircliff recognizes is how it encourages students to not take shortcuts. He says, "3D printing isn't forgiving. If you don't have things set correctly, the print can fail. Students begin to realize that there are a lot of things that need to align, and that they really need to follow the steps." Shircliff recognizes that many "real world" positions, like engineering and surgery, require accuracy. "Working with 3D printers really clarifies that concept. You can't skip a little step. It's a nice, gentle eye-opener… it's not so picky that they can't figure it out, but it's also very sequential. If you follow the steps, you'll figure it out."
Smooth Sailing
"I love the Afinia products!" shares Shircliff, adding, "that's why I bought myself the H400. It has great reviews, and the printers are easy to use. I especially like that the slicer isn't too complicated. I don't want to be messing around with too much stuff. I don't want overwhelming."
The Afinia's ease-of-use certainly came in handy during one of Shircliff's most notable prints, which he used to teach students how 3D printing can be used for large projects. Shircliff added Vex robotics to this well-known, other-galaxy droid robot after his daughter and her fiancé jokingly mentioned it could be the ring bearer for their wedding later this year–which will shortly become a reality. It's not often you get to have a celebrity be your ring bearer, but with 3D printing, possibilities are endless.