Jeff Tucker is a former Marine who currently works as a government contractor. In his spare time, he enjoys 3D printing RC car bodies and accessories for sale through his company, Inventeo3D.
Tucker has been a fan of the Afinia brand since 2013, when he got his first Afinia H479 3D printer. Here's where you can read more about Tucker's work with the H479 3D printer.
---
"Hiring" the Best 3D Printer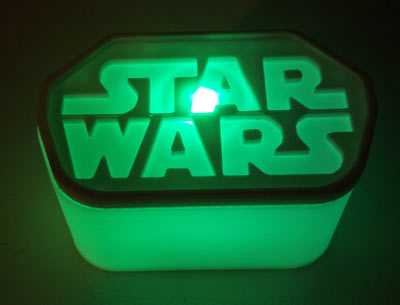 "Before I got the Afinia H800 3D printer, I had a couple of other large-build 3D printers. I sold them both because they were so unreliable. I look at my 3D printers like an employee. If it isn't working, I get rid of it. On top of not working well, replacement parts were incredibly expensive. It ends up being extremely cost prohibitive when you need to drop $300-$400 on a new extruder."
"When I first saw the news of the H800, I read all about the features and dove into more research. I did the same thing as I did when looking into purchasing my other Afinia 3D printers: I searched for YouTube videos and read about the awards the printer had won. I could tell that the H800 was following in the H480's footsteps in terms of great function and reliability. That's when I decided I really wanted the printer. The videos, brochure, and awards won me over, and at that point I didn't consider anything else."
All-around Successful 3D Printer
"My Afinia H800 3D Printer was delivered in September of this year, and so far, I really like it. I like everything about it! It's a lot like the H480, but bigger. My favorite upgraded features are how quiet it is, and the HEPA air filtration system. The printer is setup in my loft, and I can run it overnight, and nobody hears – or smells – a single thing."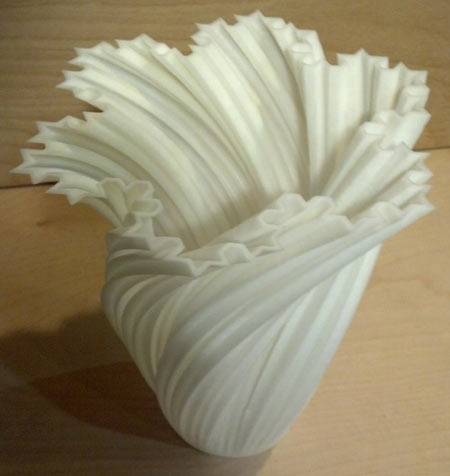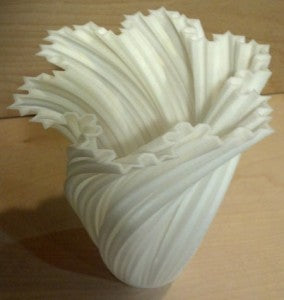 "I've had a 98% print success rate with the H800. The other 2% was usually due to a faulty file, which wouldn't print on any of the 3D printers that I own. The quality is fantastic, too. It has definitely surpassed my expectations, and I'm a pretty picky hobbyist. I'm confident that I have a printer that will produce things that I can sell… things that are high quality and will meet, or even exceed, people's expectations. There are no extrusion lines; it's a smooth surface."
"I've even been able to use the printer to make gifts. I 3D-printed an intricate vase and sent it to my mom for Christmas. It was beautiful: 7-8" high, with curvy lines, which was a great test for the printer. It passed with flying colors! When I was at the shipping facility, the staff asked what I was shipping, and I told them, 'a 3D printed vase.' People got so excited about it, they called over other store associates to take a look."
3D-Printed RC Accessories and Action Figure Displays
"The company I started, Inventeo3D, offers 3D-printed bodies and accessories for RC cars. Now that I have a 3D printer with a larger build platform, I'm also partnering with a friend who is in the action figure and quality-scaled models business. We've found that 3D-printed display stands and accessories are perfect for that industry, so I've been busy designing those things."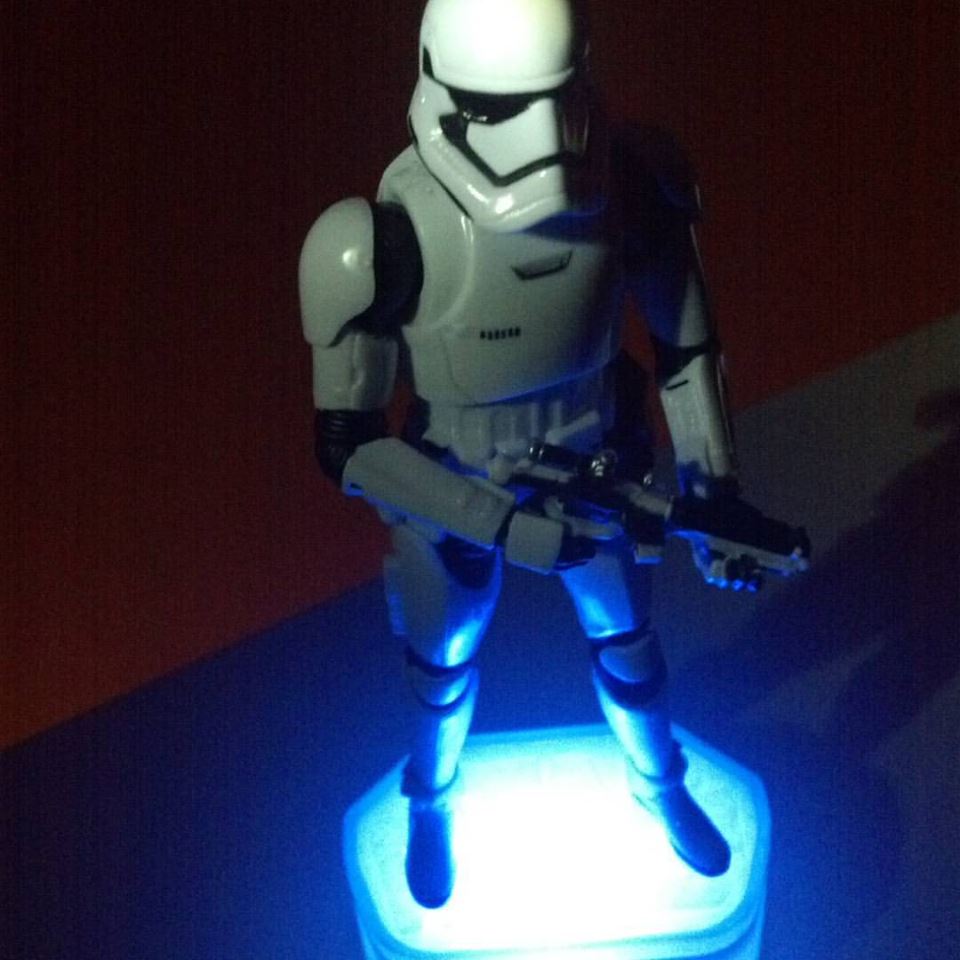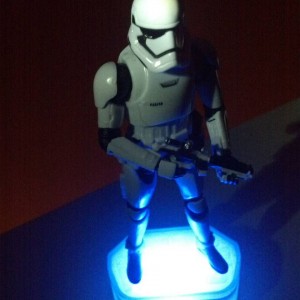 "I've made some light-up displays, and am currently working on some diorama pieces for action figure collectors. With the printer, I can get things that appeal to collectors to the market faster than a big corporation could. That's my advantage. So, for example, with the Star Wars movie coming out, I am able to make displays for the new action figures, which aren't yet available through stores."
"Anyone who wants to see what Inventeo3D has to offer can visit my Twitter, Facebook, or Etsy account, or head to my website."
3D Printing for the Kids
"The demand from my kids for 3D-printed toys has grown! They've taken a liking to it. For my son, I printed off mummies on the H480. Then, he asked to have a tombstone printed for them, so I printed it off and cut out 'RIP' in the tombstone. There were two pieces: a headpiece and a stand that it slides into. Now, he wants a skeleton. Basically, when he sees the immediate 3D-printed result, he wants something else. I really think it's opened up the possibilities for little kids to be creative and understand that it can make just about whatever you want!"
Visit the H800 product page for more information on our newest 3D printer.