Chris Schiemann, Library Media Specialist at Patrick Marsh Middle School, assists teachers with integrating technology into the classroom and running the school's makerspace, the "Imaginarium."
---
Selecting Technology for the Imaginarium
As part of his role at Patrick Marsh Middle School, Schiemann helps select the equipment that students access in the classroom and in the school's makerspace, the "Imaginarium." Through research, conferences, and experience, he and another tech-savvy teacher have been adding more technology for students to use.
Overall, they've selected two small Silhouette Portrait printers, copper paper circuits, five Makey Makey projects, a 3D doodler pen, Legos, Play Dough, Snap Circuits, Littlebits circuits, a green screen and numerous apps for their iPads. In addition to all of that great technology, Schiemann made sure to add the Afinia H800 (recommended to him by a technology integrator from another school), which made its way into the Imaginarium in May. It was immediately put to use during their summer enrichment program.
Opening Minds to Prepare for the Future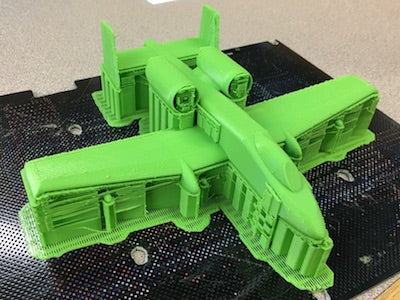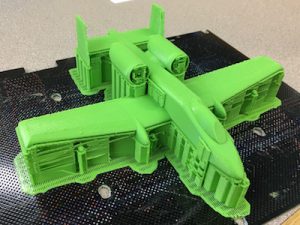 Schiemann knew he wanted students to have access to a 3D printer, and for good reason. "I work mostly with 5th-7th grade students. It's very important to me that they be exposed to the technology that's being used in the real world." It's his hope that over their two to three years together, he is able to help them learn basic circuitry, coding, etc., and get them to leave behind their concrete thinking and begin exploring larger ideas and concepts.
Two of Schiemann's 7th grade students have grasped these larger concepts with 3D printing in an exciting way. They've gone above and beyond in-class projects, designing a locking mechanism for a classroom door. They used the Afinia 3D printer to create a box to house the servos and circuit board used in the mechanism. The 7th graders plan to continue on to the big leagues with their design and start their own business.
The Introduction to Tech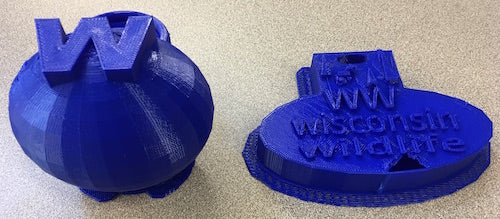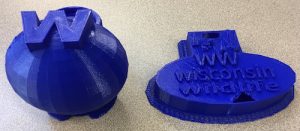 Schiemann is always thinking of different ways to introduce students to new technologies. However, it was inspiration from the state capitol that sparked one of his recent introduction to 3D printing projects. "Before the holidays, the Wisconsin State Capitol asked for middle school students across the state to make ornaments focused on the theme of Wisconsin wildlife, which they would hang on their tree in the Capitol's rotunda," explains Schiemann. "It was a great foray into 3D design and printing, and the students had a great time!"
For More Than Just Science and Math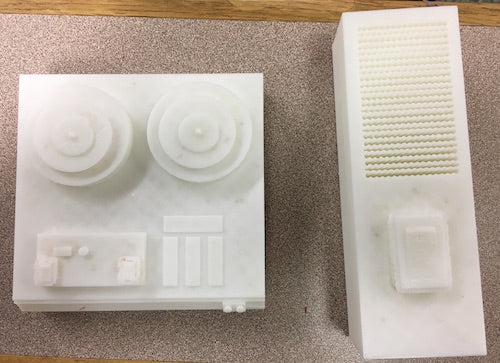 One common misconception about 3D printing is that it can only be used in science and math curriculum. However, Schiemann wants to challenge that idea, and explore ways to incorporate 3D printing into projects for other subjects. "I've met with some literacy teachers, and we have a couple ideas of how to use the Afinia 3D printers to reinforce history and English lessons, like creating 3D pieces for a timeline for their historical fiction unit."
Schiemann notes that introducing 3D printing, especially in unexpected ways, is exciting for not just the students, but for him, too. "It's great to see kids with a new opportunity to learn," he says. "It's interesting to see the impact it has on students, especially ones that don't feel they excel in traditional classroom settings. Students who have struggled with their school work in the past have shown that they shine with 3D design and printing, and even teaching 3D concepts to other students."
Build Excitement, Incite Creativity
Although more and more schools are getting funding to bring new technology into their classrooms, funding isn't limitless. At a recent TIES conference, Schiemann held a presentation titled "3D Printing Can Change Learning." One of the audience members asked if he allows his kids to print "whatever." Schiemann laughs, and explains his reply: "We're very thankful for the funds we have, but we want to be cognizant of what students print. I like to let students print anything they want for their first print—as long as it isn't too large—just to introduce them to the process and get them excited about it."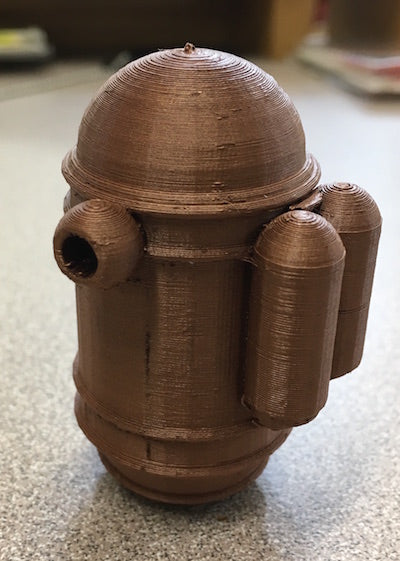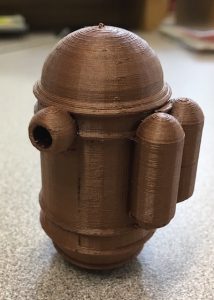 However, after the first print, Schiemann reinforces that the students' 3D prints need to have a purpose. "We walk through the thought and design process, feasibility, etc. They've never needed too much from me, though. They have great ideas! I'm always blown away by their thoughtfulness, too… several students have wanted to use the printers to make gifts for their family, friends, or, in one instance, the school janitor."
Schiemann explains that what's really neat about the gifts is that they are designed by the students, and not items that are pulled from an online 3D file database. "I want them to start from scratch and design something themselves, without looking at what others have created," he says. "It's really impactful for them to have exposure to this type of tool that gives them an opportunity to make things that can be useful and relevant to them."
Excitement All Around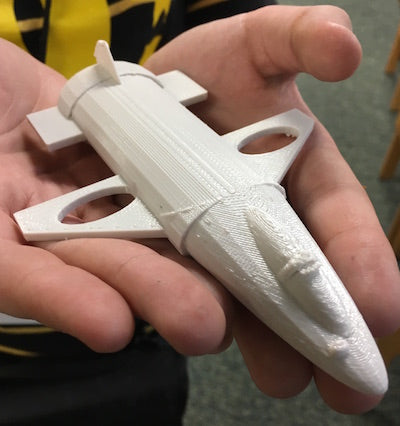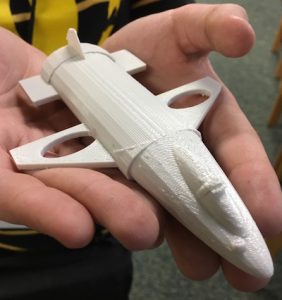 The students have enjoyed having access to 3D printing. "They are excited about it," says Schiemann, adding "They're giddy when they get to use it. I have to keep telling them I can only print so many things at a time! They are really interested in it and generally curious about how it works."
Schiemann adds that the students are very proud when they see their final print. "When they see something go from a spool of plastic, to something they designed… to their creation, there is just this pride you can see in them. It doesn't matter how it looks, they love it! I think it lets them do things that they are usually constricted by in a regular classroom."