Dot Silverman is an Electronics Designer at Instructables. She has a BA in Physics, with an emphasis in Engineering, and she is passionate about merging creativity and the sciences.
—
Experience 3D Printing: Art and Engineering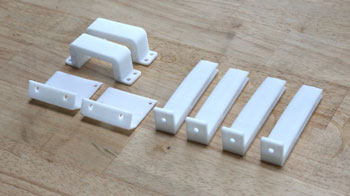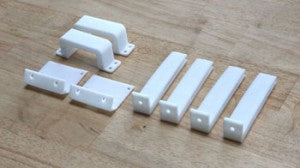 "I was first introduced to 3D printing during my sophomore year of college, and started using 3D printers extensively when I joined the Instructables team. I've designed everything from ornamental products, like 3D-printed earrings, to more functional items, like 3D-printed components to hold down motors. I've found that the Afinia works well for all sorts of projects.
Playing Favorites
"We have a number of different 3D printers at Instructables, but I primarily use the Afinia. I like the Afinia because it's a solid printer. Some people will complain that, in general, 3D printing technology isn't up to par. However, I've found that the Afinia provides great printing resolution for its cost, and comes with easy-to-use software. Afinia also has great documentation you can use to learn how to run their machine, and how to troubleshoot problems, if any occur.
Surrounded by Inspiration
"At Instructables, I'm surrounded by tons of creative people. One of our Artists in Residence did a project using audio waves, which inspired me to create 3D-printed audio wave jewelry on the Afinia. It was a lot of fun to create the earrings (you can find the instructions for them here). There are a number of steps in the process, but I'm currently writing new code that will simplify it: you record yourself saying something in Audacity, run it through a script, and your recording will be transformed into a 3D STL file that's ready for printing.
"I've used the Afinia for a number of other projects, as well. One of these was the Mobile Sun-Seeking Robot, an intelligent indoor planter that helps your plant find the sunniest spot in the room. For the robot, I had to figure out a way to stabilize the base. The Afinia let me rapidly prototype mounts and brackets that hold motors, solar panels, and ultrasonic range detectors to the robotic chassis.
Optimizing the OR
"I attended Pomona College, and was lucky to be involved with Harvey Mudd College's Engineering Clinic program. In this program, students are grouped in teams and work together with a company that has a problem needing to be solved. My group was partnered with a cancer research hospital, and we were challenged to find a solution to decrease the amount of time it takes to count surgical instruments in a hospital operating room.
"Many people don't realize that there can be 300-500 surgical instruments involved in any surgery. If any one instrument goes missing there is a possibility that the lost instrument is within a patient, and the surgery is halted until all are accounted for. To ensure this doesn't happen, nurses take manual counts of all instruments before and after surgery, and multiple times during surgery. Time is money in an operating room, so it is quite expensive to perform the instrument count.
"My team designed a way to count and track instruments in a fraction of the time it normally takes. The two parts of our solution worked in combination to ensure accuracy: we placed radio-frequency identification (RFID) tags on all surgical instruments, and also tagged instruments with fluorescent barcodes. Using a 3D printer, we developed a handheld imaging device used to capture data for large batches of instruments in mere seconds and transfer it wirelessly to a main computer. The device has a high success rate, and was recently patented.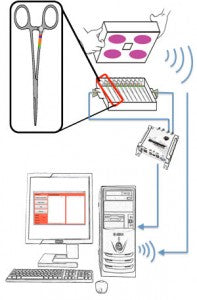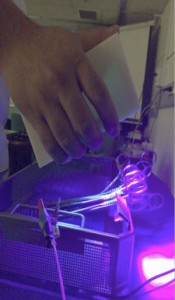 "It was a great experience, and the head surgeons were very supportive and wonderful to work with."
Dream It. Print It.
"One of the things I find to be so cool about 3D printing is that you can actually hold data in your hand. I wish this technology had been available to me when I was younger – the new generation is very lucky to grow up with it. Anything you can dream, you can print."