3D Printing Project-Based Learning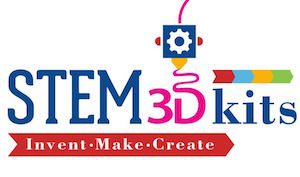 Project-based learning and 3D printing are pivotal avenues for teaching STEM subjects, engaging students on new levels, and preparing them for future careers. Afinia offers several 3D Printing STEM Kits, which support project-based learning in the classroom.
Each pack comes with student workbooks and a teacher's guide to help you seamlessly integrate the projects into your curriculum.
View/Download PDFRead more about each kit below, contact us to find our education reseller nearest you, or visit our online store to purchase your 3D Printing STEM kits.
---
Available STEM Kits:
This is a great STEM project for teachers to further teaching on topics such as electric motors, gears, kinematics and basic principles of physics, such as the conservation of energy.
More Info / Order
---
Enrich students' understanding of robotics, mechanics, simple programming mathematics, and art. Students will use browser-based programming apps to direct the Spirobot.
More Info / Order
---
In this project students will design, print, and build their very own heart rate monitor. This project is great for further teaching on topics such as 2D drawings, electrical energy storage, voltage conversion and electronics.
More Info / Order
---
In this project, students will design, print, and then build their very own LED digital clock. This is a great STEM project for teachers to do further teaching on topics such as time, temperature, LEDs, and electronics.
More Info / Order
---
In this project, students will design, print, and build their very own solar battery charger. This is a great STEM project for teachers to do further teaching on topics such as solar power, renewable energy, and electronics.
More Info / Order
---
In this project, you'll learn about the basics of 2D drawings, interpreting 2D drawings, CAD modeling, 3D printing, and assembling electronic components. A great project to enhance lessons in electricity!
More Info / Order
---
Robotics and 3d printers are the fastest technologies used in education and research. MIRA is the ideal platform for teaching for teaching Science, Technology, Engineering and Math (STEM) principles at all levels.
More Info / Order
---
Turn up the music! Students can build a speaker that connects to their phone, MP3 player, or other portable device. This project is great for further teaching on topics such as sound and sound waves, amplifiers and speakers, circuit diagrams and electronics.
More Info / Order
---
In this project, you'll learn about the basics of design and development, following design requirements, market research, creating and developing concepts, CAD modeling, 3D printing, and assembly electronic components.
More Info / Order