We are excited to add another option to our H-Series of 3D Printers! The new Afinia H400 is a culmination of affordability, reliability, and simplicity, making it a perfect option for anyone wanting an easy, out-of-the-box 3D printing experience.
About the H400 3D Printer
With a 4.7" cubed print area, the new printer fits unobtrusively on any desktop, and is extremely portable. The H400 includes new and improved features, such as wireless connectivity and touch screen control, for more simplified and convenient printing, even from an iPad. Another key feature is power failure protection, which allows the printer to resume printing from where it stopped due to a power failure.
The H400 will begin shipping in early November 2016. Contact us for additional information.
Afinia H400 for Educators
"Afinia 3D printers are a popular choice for educators, due to their ease-of-use and reliability, as well as our incredible phone support staff," says John Westrum, Vice President. "The Afinia H400 is a perfect fit for any classroom. With an appealing price point, easy-to-use software, and HEPA air filtration, educators can feel confident bringing the 3D printer into their school."
Additional Resources for Educators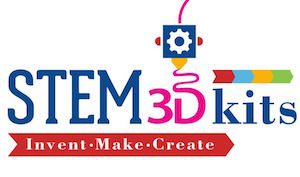 We recognize the immeasurable value of 3D printing for education, and continuously strive to offer resources that make it easy to incorporate 3D printing into their curriculum. We now offer 3D Printing STEM kits, which support project-based learning in the classroom. STEM kit packs come with student workbooks and a teacher's guide and are available through our education reseller channel (contact us to find a reseller nearest you) or our online store.